Your Community Site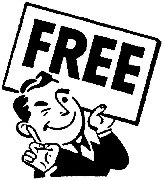 Everyone likes free stuff
1. Free web page for your business or profession.
2. Free technology and local newsletter. 
3. Free classified adds.
4. Free advice, lessons and instruction in internet technology.
5. Free blog personal or commercial.
6. Free Calendar for local events and announcements.
7. Free private messaging.
All free services for everyone in your community. Please contact us for more information.